About Fisher Consulting Group
Fisher Consulting Group (FCG) is a consulting firm specializing in organizational effectiveness, group alignment, organizational direction setting, and corporate culture development. Client organizations include public, private, and not-for-profit sectors within a variety of industries including banking, utilities, manufacturing, resort and tourism, education, lodging, government, technology, health care, and more. Client organizations range in size from six employees to over 200,000.
FCG's thirty-two years of experience in communications, public relations, marketing, internal corporate communications, and organizational effectiveness offers clients insight and precise strategy concerning performance issues at the individual, team, and organization-wide levels.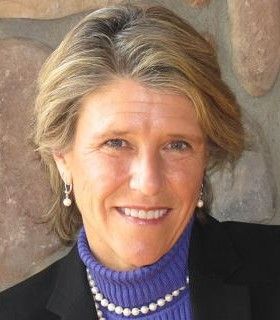 Caroline J. Fisher, Ph.D., President and Consultant: An arena of particular expertise for Dr. Fisher is corporate culture as it relates to bottom-line business performance.  Her research has produced groundbreaking understanding of the link between a company's culture and the results it achieves in the areas of profitability, sales growth, market share, quality, innovation, and employee satisfaction. She has worked in close partnership with Dr. Daniel Denison, of the University of Michigan Business School, in creating models, tools and intervention methodologies that have now been used by over 2,500 companies worldwide. Her research findings, publications, and consulting activities help corporate leaders to identify and build upon cultural strengths, to prioritize and address key cultural weaknesses, and to target business processes toward measurable business results.
Dr. Fisher holds a Master's Degree in Organizational Development and Management and a Doctorate in Organizational Psychology.  Previous career experience includes work in the United States House of Representatives, a U.S. presidential campaign, marketing and public relations roles within private sector corporations, municipal government and non-profit foundations, and graduate level teaching. Throughout the 1990's, Caroline served as Vice President and Senior Consultant for ARC International, a firm specializing in personal and organizational effectiveness with offices in Denver, Hong Kong, Taiwan, and Tokyo.

Caroline makes her home in Vail, CO where she is actively involved in the community, including involvement with two Colorado non-profit organizations where she serves on their Boards of Directors. She enjoys marathon running, cycling, skiing (snow and water), snowboarding, hiking, and travel.